How will I receive my invoices?
All EIN service is pay-in-advance, meaning you are paying for your upcoming service and not service from the previous month. EIN bills monthly by sending your invoice to the email address on your account. EIN is a paper-free company and only delivers invoices and customer communication by email. Each email will include a breakdown of your current balance, invoice details, and a link to pay your invoice online. Here is an example: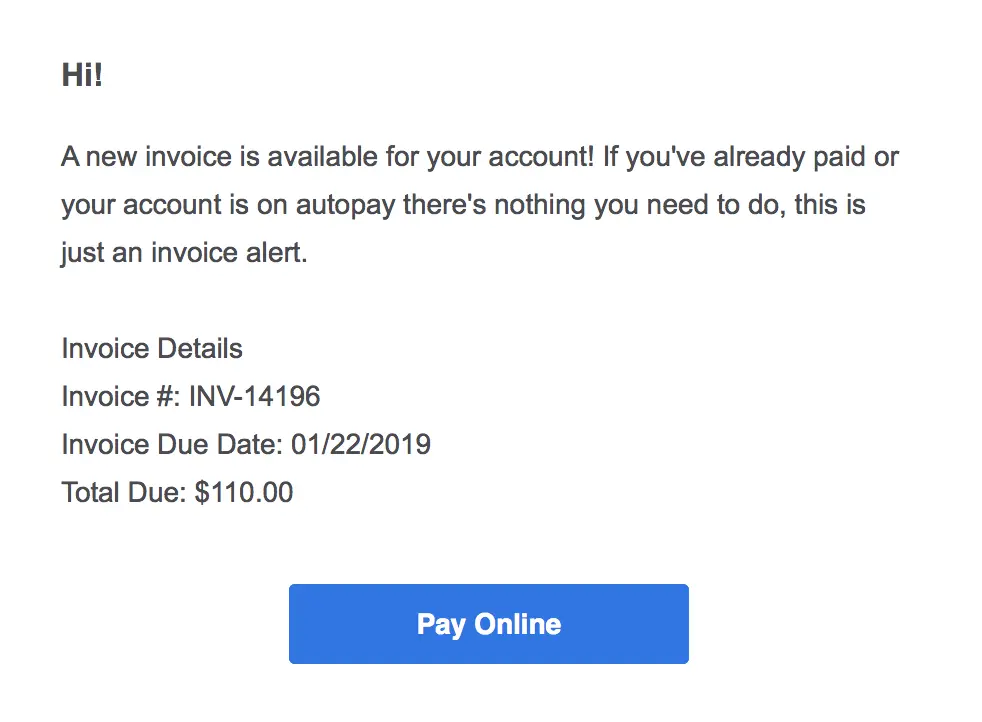 How do I pay my invoice?
Clicking on the Pay Online button in your Invoice Email will take you directly to a secure payment page. Alternatively, if you'd like to pay an amount other than your current invoice amount, such as overpaying to cover your next month of service, you can use our
Quick Pay
page.
EIN encourages customers to pay by card when possible, but if you prefer to pay by check or money order, they can be sent to:
EIN Payment Processing
P.O. Box 27390
Overland Park, KS 66225