When can I access the Customer Portal?
When your installation is complete you will be sent an email inviting you to access your Customer Portal. In the Customer Portal you can view your billing history, payment history, account information, and add a card to file for autopay.
Where do I access the Customer Portal?
You can access the Customer Portal anytime by going to the EIN homepage and clicking on the Customer Portal link at the top of left of the page.
---

---
This will open the Customer Portal homepage, where you will find an option to log in to securely access your account information and history, as well as forms for quick access to the most common account requests.
---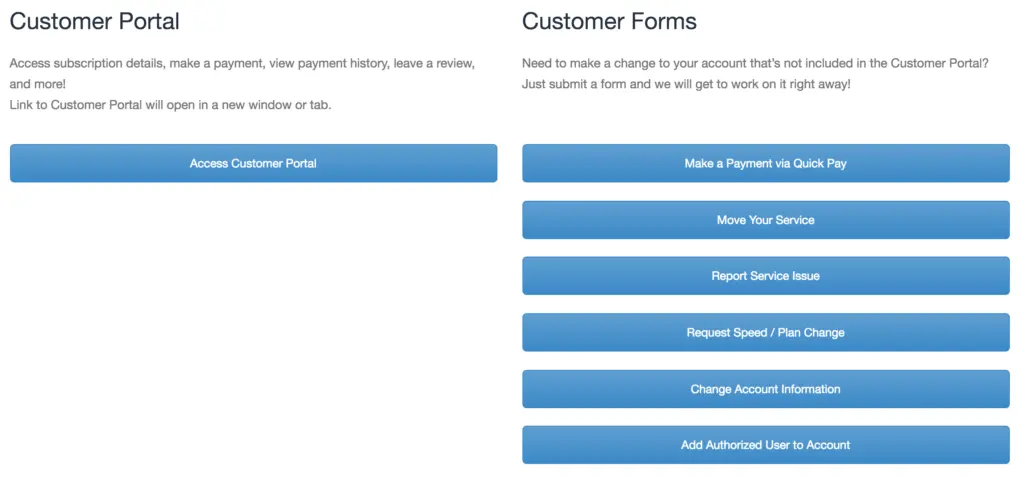 ---
How do I reset or change my Customer Portal password?
If you need to reset your Customer Portal password please go to the login page at
https://my.easyinternetnow.com/portal/easyinternetnow/login
and click the 'Forgot Password?' text link below the login fields. You'll need to provide the email you used when signing up with EIN (or the email on file if you've changed your email address in our system). You'll receive an email with a link to set a new password.